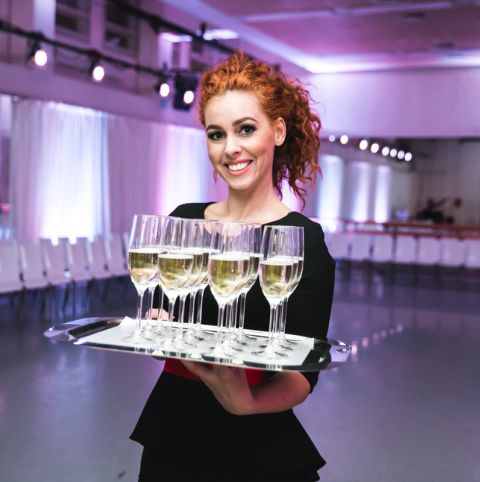 5.40 meter Below Sea Level
Select Catering
Thermiekstraat 40
Schiphol-Oost
With our passionate team we have been catering the most diverse events for more than 33 years. Both business and private, at one of our fixed A locations or elsewhere. Our strength is our eye for detail and next-level hospitality, from 10 to 10,000 guests.
High-end catering for 10 to 10,000 guests
Own exclusive event location also available
Awarded with the Alliance Support Award
Our guests must feel at home at the event, because we know only too well that it is the experience that counts. Whether it is to serve a delicious lunch, a bitterbal with beer, a two-star dinner on location or a festive boat baptism, everything is possible.
Our sister company Spirit Hospitality Services takes care of our staff, who are highly skilled and well trained with the right knowledge of etiquette and wine and food combinations. We work with dedication to your event. This way you are relieved and you can enjoy a top-level event!
The organization has a high-end event location called Summum Lounge, also located in Haarlemmermeer.
Select Catering received the "Alliance Support Award" award in 2008 by Alliance Gastronomique and was nominated as "Party caterer of the Year".
Facts
Catering service

Hostess service

Meeting centre

Close to the highway

Parking spot