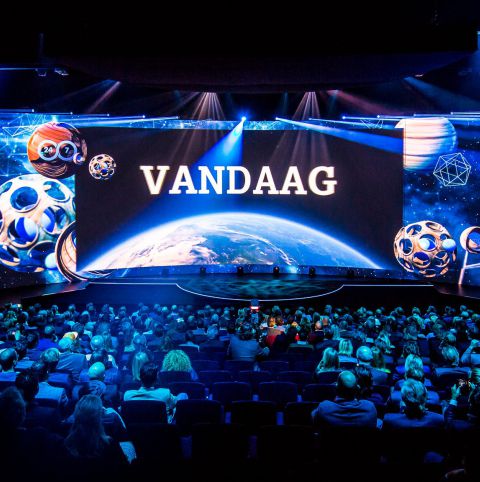 3.90 meter Below Sea Level
Van Rossum Facilities
Frankweg 2
2153 NA Nieuw-Vennep
Haarlemmermeer, Nederland
More than just a supplier of technical facilities!
We are the creative partner for helping you develop your event concept. With over 20 years' experience in the events and conference market we have more than enough expertise to advise you on technical applications. Many multi-national companies and big venues have already chosen us as their partner.
We would be happy to advise you on Light, Sound, Image and Production. We only work with the best technicians and use high-quality professional equipment.
We would be happy to make a non-binding appointment to develop a picture of your needs and to make an overall proposal with an appropriate budget and 3D visuals.
Creative use of technology
Sound, light and video
Budget with 3D effects