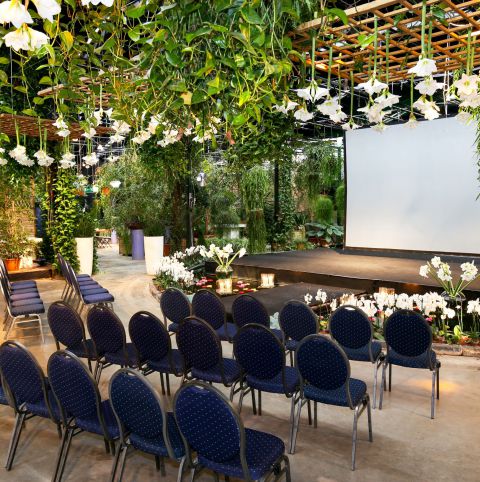 3.30 meter Below Sea Level
Arendshoeve "The Garden of Amsterdam"
Aalsmeerderdijk 438
1436 BL Aalsmeerderbrug
Haarlemmermeer, Nederland
The Arendshoeve "the Garden of Amsterdam" is the most exceptional and authentic event location in the Netherlands. Our mission is to offer a green experience with fully sustainable and positive influences. The Arendshoeve is perfect for all your large and small business events and private gatherings. We guarantee you a special atmosphere, amazing flexibility and excellent accessibility close nearby Schiphol! We don't charge our guests for our own 400 parking spaces.
Arendshoeve.com
Unique, green event location with impact
Free parking for up to 400 cars
Free choice of catering and AV supplier
Facts
Event location

Convention Centre

Meeting centre

Sustainable location

Outdoor facilities

Free choise of your AV supplier without extra fee.

Free choice of catering, no redemption

Close to the highway

18/5000 Location near water

Parking spot
Overview
Number of rooms

10