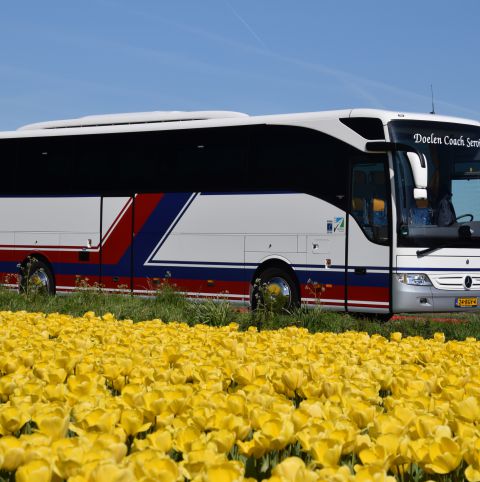 4.00 meter Below Sea Level
Doelen Coach Service
Kruisweg 471
1437 CL Rozenburg
Haarlemmermeer, Nederland
We are a flexible passenger transport company based at Schiphol. Through our combination of taxis, luxury passenger cars, minivans and coaches we offer tailor-made passenger and group transport. Our drivers are multilingual, well experienced and look representative.
Reliable transport company
Touring buses and limousines
Compliant with the Touringcar Company quality mark
Coach & Limousine Company
We are a modern coach and limousine company with a young, up-to-date fleet, which has built up a good reputation as a reputable and reliable company in recent years. We have gained extensive experience over the years with the transport of conference participants. If required, we provide a transport coordinator at Airport Schiphol or other locations.
Services
Because of our diverse range of vehicles, we can provide all kinds of services. You can think of:
Taxi transport
Schiphol & Hotel transfers
Business transport
Tours & VIP services
Event- en conference transport
Maritime transport
Group transport
Day trips
Multi-day tours
Quality marks
Goals is affiliated with various quality organizations and inspection bodies. This means that we do everything we can to give our customers the best service.
Facts
Cab

Transportcoordination

Touringcar transport

Limousine transport

Shuttle service